Storage
Wyards Removals warehouse, is a custom built modern facilitiy centrally located in Suffolk.
Purpose-built, sealed wooden storage containers are equipped with soft transit blankets. When the vehicle arrives at the store, the container will be unloaded and stacked carefully in the warehouse. It will stay there, untouched, until you want everything back. The system involves the minimum of handling, so everything stays safe.
Whatever Your Needs, We Can Provide Safe, Professional Storage
There are many reasons why you might need to store furniture and effects: between moving houses, during a temporary job posting, while renovations or repairs are carried out, or simply down to lack of space in your home. Whatever the reason, if you need to store some of your household goods for a few days, weeks, or indefinitely, you can rely on Wyards Removals to help you out.
If you would like to talk to someone about your storage needs, please
contact us
.
Containerised Storage
Containerisation is the modern form of storage for household goods - clean, secure and ideal for long-term situations, as all goods are loaded into containers either at your residence or at store and everything remains sealed from that moment until the day it is returned.


Conventional Storage
Wyards  Removals maintain a substantial storage space for items unsuited for containers or requiring special maintenance whilst in storage. This method is more flexible. Every item is wrapped and dust-protected. You can inspect your goods by arrangement and single items can be added or taken out of storage.
Security
Nobody needs to have access to your things at any time during storage. Our warehouses are secure and alarmed.
Access
You can access your things whilst in store, but wherever possible, please let us know if there are any items you may wish to retrieve before collection. This means that as we load our containers, items you may need (seasonal clothing, etc) can either be kept in a separate container, or at the front of one. This will help to keep the cost of occasional access as low as possible.
Preparation
Please label or identify all items for storage clearly. It is your job to make sure that nothing is left out or included inadvertently. Make sure that 'white goods' (freezers, fridges, washers, etc.) are turned off a few days early and thoroughly dried out - they will cause mildew if packed wet. Ensure that everything is clean and dry, particularly things normally used outside (bikes, garden tools, etc.). Work out the value of the goods for insurance purposes.
Don't Store
Don't store precious items such as jewellery, money, deeds or other important documents. Also never include hazardous goods like paint, aerosols, gas bottles or weapons. No plants, food or anything living should be included for storage.
Wyards offers a range of different storage services for full house removal services down to smaller quantities and single items. If storage is required for a weekend, a week or a year, we have the perfect facility.
We offer an individual storage service for those excess household items, this could be the solution to creating more space in your home! We can store items such as excess garden furniture, caravans, sports equipment etc. We can either collect from you with our removal service from Wyards Removals or through our self storage service
www.simplystore.co.uk
.
Self Storage

www.simplystore.co.uk
is unique, this is mobile self storage Ipswich and mobile self storage Stowmarket, where we bring the storage container to your door. We offer this service throughout the Mid Suffolk area.
Please go to our
website
for full details on costs for storage and packing materials. You can also click
here
for a video demonstration. Packing materials are delivered at no cost subject to a minimum order. We give you a service which is tailored to your needs giving you an individual service at competitive prices.
Self Storage & Simply Store
Packing items to store
Useful Tips
Pack like a pro
Piano Removals and Storage
Visit Wyards Shop
Free moving quotation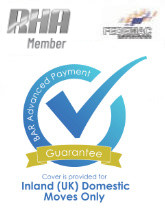 We adhere to the British Association of Removers Alternative Dispute Resolution Scheme which is independently operated by;

The Furniture Ombudsman
Premier House
First Floor, 1-5 Argyle Way
Stevenage, SG1 2AD
T: 0333 241 3209
W: Website