Moving your Business
Let us guide you efficiently through any transition
Wyards Removals have the commercial removals experience and resources to successfully carry out any business relocation project across Suffolk, Essex, Norfolk, Cambridgeshire, London, or the UK.
Office and Commercial Moves are more complicated and involved than they used to be. At Wyards Removals our project team of Business Removals experts will provide valuable insight in to the process of moving your organisation and help eliminate any potential pitfalls.

We take pride in delivering our services within the timescales and budgets agreed, allowing you to continue your business as seamlessly as possible throughout the entire relocation process. If you would like to discuss your relocation with our relocation experts, please contact us
All of our Business Removals staff have specialist knowledge and will work with you to ensure that throughout the move everything runs smoothly and professionally with minimum interruption.
Your organisation may be moving to new premises within Ipswich, Colchester, Norwich, Cambridge, Bury St Edmunds or Chelmsford, opening a new office or facility in the UK or in Europe, or simply moving key operations and personnel - Empathy helps us understand your concerns, and a flexible approach enables us to offer a bespoke solution to your commercial removal.
We have a range of services designed with business and commercial removals in mind, which can be tailor-made to suit your needs including:
Time Critical and Sensitive Clinical Moves
IT Disconnection and Packing
System Furniture Dismantling & Reassembly
File Migration
Library Packers
Shelf Stack & Book Cleaning
Flexible Short Term Porterage
Crate Hire
Archive Storage and Document Shredding
CRB Checked Teams for Packing and Unpacking of Medical Records and other Sensitive Information.
With every move, we check results to make sure they match the deal we made with you. You can see how we have lived up to your expectations regarding financial savings and delivery times.
Being a member of the BAR and meeting stringent quality standards demonstrates that we are committed to our high level of service delivery in office and commercial removals - and with an extensive fleet and a network of partners, resources and trained, qualified staff across the UK and internationally, you can rest assured that your business and commercial removals are safe in our hands.
A list of our accreditation and membership can be viewed here
Visit Wyards Shop
Free moving quotation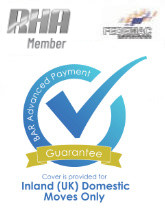 We adhere to the British Association of Removers Alternative Dispute Resolution Scheme which is independently operated by;

The Furniture Ombudsman
Premier House
First Floor, 1-5 Argyle Way
Stevenage, SG1 2AD
T: 0333 241 3209
W: Website